Exhibitor at the District Habitat home show of Brossard
Situated in the heart of the Eastern Townships and surrounded by softly rolling hills, with its charming lake and network of bike paths for every cyclist from amateurs to the most advanced athletes, Waterloo is proud of its rich historic and cultural heritage. Waterloo counts two industrial parks, a well-established niche for services and a town centre that is undergoing revitalization with the opening of unique, authentic new businesses.
Team presentation
Waterloo is a hub town with a population of less than 5,000, located in the Montérégie in the Haute-Yamaska MRC and the magnificent Eastern Townships tourism region. The town boasts important regional infrastructure (fire department, bike paths, BMX track, etc.) in addition to its abundant recreational, events and cultural offerings, and support for its current resident businesses as well as for businesses that wish to establish themselves in Waterloo
Company history
Waterloo's history is rich with a variety of facets that make the town unique. Among its illustrious characteristics was the role of the Canadian Railway King, A.B.-Foster, in the development of the town. The rails themselves may have since disappeared, replaced by cycling paths, but the town's morphology and its Anglo-Saxon architecture proudly display the magnificent vestiges of its history.

What people don't know about you
What people don't know about you
The past few years have seen a boom in residential development. Real estate promoters propose a variety of offers, for all tastes and needs, for young families and retirees who are seeking a warm and welcoming place to live!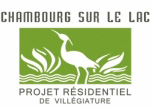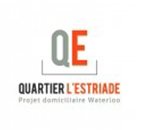 Download the latest information about our company, products and services: