Complexe Bell
September 29 – October 2, 2022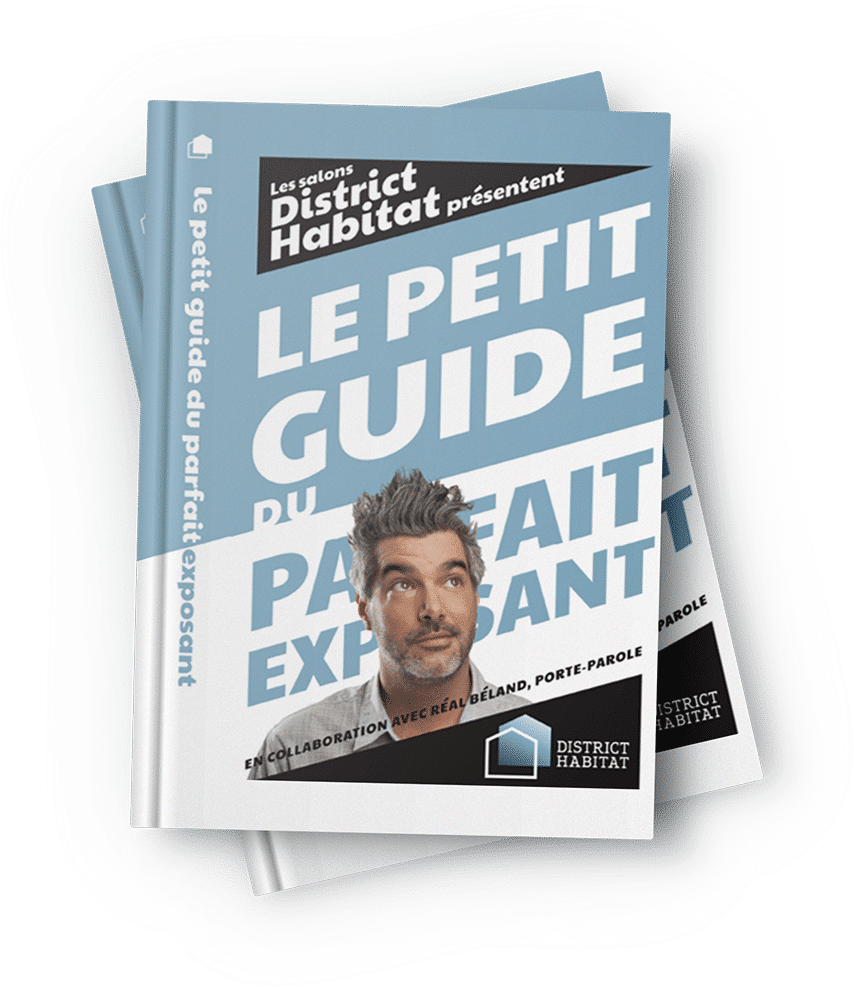 Make the most of your participation in District Habitat Home Shows with our Little Guide to the Perfect Exhibitor!
Attending a trade show is great, but the real question is, is it worth it? Is this a worthwhile investment for your business, in time and money?
If you want to get the most out of your show participation and get the most out of your investment, this little guide is for you!
You will find the show rules as well as other documents that will answer your questions. Good reading!
Other questions? Contact us!
Did you register your exhibitor listing?
In order to ensure your visibility, you must register your company by filling out the form for this purpose.
Take the time to complete all the fields provided!
All the information in brief
The District Habitat logo is not yet on your web site?
Upload our logo and place it on your web site. Your customers will be able to access the promotions, contests, conferences and attractions offered by the Show.
Save the above logo
Import it on your web site
Add this hyperlink: https://districthabitat.ca/
Add a short descriptive text such as: Come and meet us at the District Habitat Home Show, at the Complexe Bell Brossard + the date.