Builder, general contractor (condos)
Builder, general contractor (houses)
Others
Chalets and cottage
Factory-built home
Tiny house
Others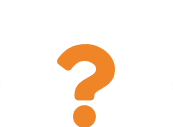 Do you know that?
The number of sales of single-family homes is higher in the suburbs than in central Montreal. In addition, co-ownership is becoming more and more frequent, since in 2016, 11.7% of Quebec households lived in a condo, up 2.2% compared to the 2011 figures. Finally, we note a strong trend for townhouses (row), very popular with families who cannot afford a single-family residence, since they are less expensive and require a smaller down payment.
Since house prices are rising much faster than Montrealers' wages, tiny houses or factory-built homes are therefore becoming a great alternative and are therefore gaining popularity. Also, more and more municipalities are accepting tiny houses. In Quebec, there are already some real estate projects that are entirely reserved for them. In terms of vacationing, the three-season chalet is in decline. It gives way to the comfortable second home. The family comes back to the heart of our priorities, it is the ideal place to meet.