Exhibitor at the District Habitat home show of Brossard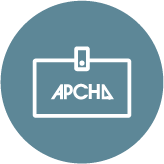 Cuisines Beaucage is a family-owned business that's specializes in custom-made kitchen and bathroom cabinets. From the very beginning, the company is located in the industrial district of L'assomption QC, where it has developed to become the flourishing business that it is today. Cuisines Beaucage can proudly say that it can adapt to each project and offer an impressive array of opportunities to its customers.
Team presentation
Geneviève Beaucage, general manager of the company, works alongside her father, Mr. Alain Beaucage, and her brother Francis Beaucage who is in charge of running the production plant. Cuisines Beaucage now has more than 50 employees, its team is made up of workers who take care of the manufacture, painting, delivery and installation of cabinet cabinets. His team is also made up of kitchen and technical designer, salesman and others.
Company history
Cuisines Beaucage was founded in 1986 in the family garage by Mr. Beaucage himself, it then moved to the first factory located at the Assumption. It was following a devastating fire in 2002, when the company was already dealing with the economic crisis, that it had to rise from its ashes and rebuild a brand new factory. Cuisines Beaucage has even allowed itself to think bigger and expand in order to now support the growth of the company.

What people don't know about you
What people don't know about you