Exhibitor at the District Habitat home show of Brossard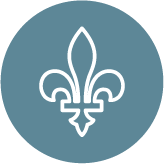 With 30 years of expertise, Leika is the specialist in therapeutic surfaces for the healthcare sector. Today we are proud to share this experience with you with Leia mattresses. Benefit from the greatest technological advances and finally get the rest you deserve.
The Leia Mattress is made of high density memory foam, exceeding the highest standards of the residential mattress industry in addition to being 100% made in Quebec. Our exclusive design allows a considerable reduction in pressure and offers incomparable comfort thanks to quality materials. In addition, the Leia cover offers additional comfort, it is also detachable, washable, water-repellent and temperature-regulating. Choose the level of firmness that's right for you now and enjoy renewed sleep.

What people don't know about you
What people don't know about you