Exhibitor at the District Habitat home show of Brossard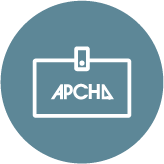 JPR is the main reference in manufacturing, distribution, installation or repair of garage doors. Our global approach allows us to be at the service of all, responding to industrial or residential challenges. We have the expertise to intervene in every situation and new solutions are available to help you customize your door. Our approach will benefit your operations, provide an exclusive look and embellish your environment.
Team presentation
We are a team of more than 90 employees, dedicated to the satisfaction of our customers.

What people don't know about you
What people don't know about you
Here in Laval, we are designing the famous "PUR DESIGN" glazed garage door.
find all the details here: https://www.jpr.ca/fr/produit/jpr-purdesign-commercial/