Exhibitor at the District Habitat home show of Brossard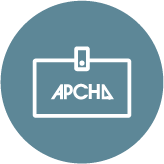 Les Réalisations Ivan Roger (1994) inc. is a family business that has been working in the residential construction field for over 25 years. Specialized in disaster restoration work and renovation, its dynamic team sets industry standards for quality and performance while providing unparalleled customer service.
Team presentation
The philosophy of founder Ivan Roger promotes a personalized approach based on the mutual trust between the company and its customers.
Company history
The company's growth rests on solid expertise, active involvement in the construction industry in Quebec and a spirit of partnership with customers and suppliers. Over the years, the company has been recognized on several occasions for these qualities.

What people don't know about you
What people don't know about you
In 2000, it won the Montreal APCHQ Domus Award in the "Residential renovation and transformation" category for its innovative approach and technical expertise. It was also awarded the APCHQ Palme Réno-Maître Diamant in March 2010 for at least twenty consecutive years of professionalism and service excellence under the APCHQ renovation warranty program.