Exhibitor at the District Habitat home show of Brossard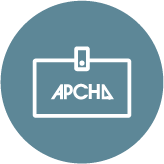 Fenêtres Magistral is a window and door manufacturer with two factories in Blainville as well as its head office. With 7 stores located on both sides of the Montreal metropolitan area to better serve a growing clientele. Fenêtres Magistral offers you windows and doors to suit all tastes and budgets. A complete range designed with resistant materials of first quality. APCHQ certified company
Team presentation
The 3 owners Claude, Martin and Stephan Charron are surrounded by an operations management team, a sales team in the renovation and new construction market, several installation teams and without forgetting all the employees who manufacture in our factories all our doors and windows. A nice big family of 235 employees.
Company history
At Fenêtres Magistral, the customer has been at the heart of our concerns for more than 23 years. We employ a team of experts in fenestration products for whom all aspects of manufacturing and installing windows and doors have no secrets. Thanks to the skill and expertise of our highly qualified employees, we can say loud and clear that we offer products made here by local people.

What people don't know about you
What people don't know about you
Fenêtres Magistral was founded in 1997 by 3 cousins ​​and that it is the third generation of Charron who are in business in the field of fenestration. The first generation was founded by Jean-Baptiste Charron in 1948. And now, we are training the 4th generation who will take over the family in the coming years.
Download the latest information about our company, products and services: